Construction Management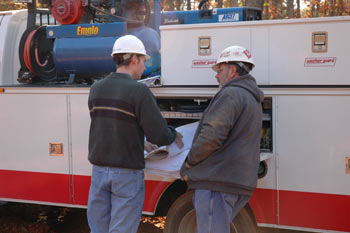 In the face of a rapidly changing national and local economy, successful businesses and individuals have adapted by developing innovative ways to "do more with less". One such method is outsourcing responsibilities previously managed in-house. In the development business, one prime example of this is the use of consultants to provide Construction Management services. Under this arrangement, the consultant becomes an extension of the client's staff and brings specialized skills and expertise to the construction project only when those services are actually needed. This approach saves clients time and money, improving their bottom line.
Welford Engineering offers a broad range of expertise that clients are using to manage complicated construction projects at a lower cost than previously expended but with even greater confidence. Our staff is technically skilled in reviewing design plans, evaluating schedules and cost estimates, and monitoring construction progress in the field. With our attention to detail, team management experience, and core competencies in civil/site engineering, structural engineering, land survey, and environmental compliance, we are becoming an integral element in helping our clients ensure the quality and integrity of their construction projects.
Our construction management services include, but are not limited to:
Pre-bid Construction Plan Reviews
Pre-Qualifying Contractors and Managing the Bid Process
Consultation during Negotiation and Preparation of Contract Documents
Zoning Compliance and Permit Confirmation
Review and Evaluation of Construction Drawings, Cost Estimates, and Schedules
On-site Monitoring of Construction
Negotiation and Preparation of Change Order Documents
Clarification and Interpretation of the Contract Documents
Inspections for Draw Requests and Final Inspections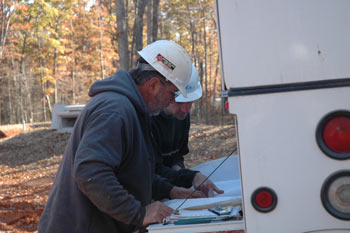 A number of Welford Engineering clients have benefited by tasking our experienced Professional Engineers with responsibilities that exactly match their expertise. Example tasks that Clients have outsourced to Welford Engineering include bidding a project to qualified contractors, preparing contract documents on the Client's behalf, negotiating change orders for the Owner when time is of the essence, and reviewing and processing applications for payment.
Financial Institutions could benefit in a similar way by engaging our staff to help them manage the inherent risk of construction loans by doing preconstruction reviews and value engineering evaluations. By performing these services early in the lending process, Clients who may not have their own expertise in this area can increase their level of comfort that their project will move through the construction process with fewer unanticipated conditions that represent potential financial exposure. A project that is well understood and appropriately capitalized has a much higher probability of being a success for the Client, the financial institution, and the end user of the project.